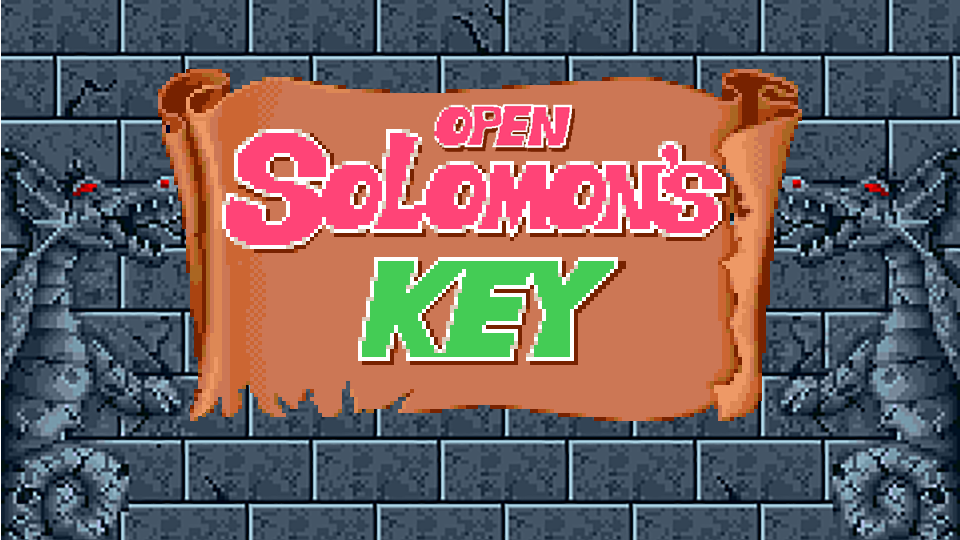 Open Solomon's Key
A downloadable game for Windows and Linux
Open Solomon's Key is an open-source remake of the 1986 arcade game by Tecmo. It tries to be truthful to the original game (as much as anyone can without the original source code), while adding some extra elements, like a fully customizable level format.
While the level format is really simple, there's already a level editor for the game! You can grab it here
Space: menu select
Arrow Keys: move, jump and duck
Control: cast block / menu back
X: cast fireball
F11: toggle fullscreen
Install instructions
Extract the archive. Inside the "dist" folder are the assets + executable.
If you're on linux and you want to run the game without a graphical environment, make sure to run "sdl_solomons_key", and use the "-fullscreen" option.

Comments
Log in with itch.io to leave a comment.
Thanks for adding Linux build! You made an excellent remake!
considering it is open, why only windoze is supported? and who can help porting it to gnu/linux, osx, bsd, haiku, solaris/indiana, etc.?
I'm actually going to be uploading a new build today, for both Windows and Linux! Unfortunately I don't have access to a MacOS machine so I can't test that...
Are all the levels present from the original? Works great btw. Thanks!
Not yet, but I'm pretty sure the level format can support the original levels. Thank you for the kind words!
With the latest version installed, the first level starts, then freezes and finally closes down.
I'll have to look into that. I don't have a machine with a Radeon card though, so can I message you about this later? Thank you for letting me know!
Sure! Thanks for taking care.
Still no luck. Game starts, there is action on the screen for two seconds, then it freezes and closes down itself a second later.

Alright, I uploaded a debug version, with assertions etc... Could you try running this build (osk-2020-06-11-debug.7z)? I'm so sorry for the inconvenience!
@schombi that sounds like a driver issue. I've tried every single build from the downloads, on 2 different PCs and it runs with no issues on my end.
I have the latest official Radeon drivers installed and no issues with any other program.
I had the same issue, but my system has a Radeon graphics card.
Pressing the "Space" causes the window to close, pressing the space on the select level screen, then selecting a level via "Space" also causes the window to close. Haven't been able to play yet :)
Just fixed it! It was an NVidia card only issue, while I program on an Intel GPU.